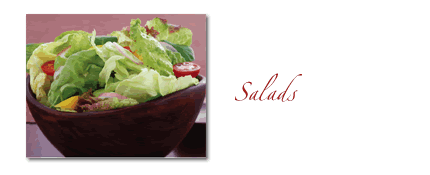 Garden Fresh
A combination of fresh iceberg lettuce and romaine lettuce, sliced cucumbers, tomatoes, red cabbage, carrots, and peppers topped with your favorite dressing.


Caesar
Romaine lettuce topped with a delicate Caesar dressing accompanied with croutons and Romano cheese.


Tomato and Cucumber
Fresh cucumbers, tomatoes and red onions with olive oil, white vinegar and Sbarro seasoning.


Fruit
Freshly cut watermelon, cantaloupe and honeydew garnished with fresh strawberries, grapes and kiwi.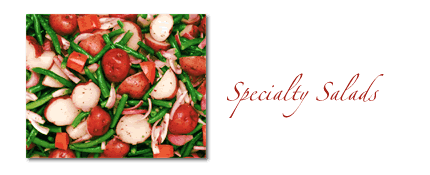 String Bean and Cherry Tomato
Fresh string beans and cherry tomatoes in our signature vinaigrette dressing with herbs and seasonings.


Pasta Salad
100% semolina pasta chilled, mixed with fresh vegetables and our house dressing.


Greek Salad
Fresh spinach, black olives, feta cheese and red onion accompanied by our homemade vinaigrette.